Save $1,200 on a New Furnace and Air Conditioning Unit
SALE EXTENDED! For the month of May, install a new air conditioning unit and save $500. Bundle and save $1,200 when you install both an air conditioning unit and a furnace!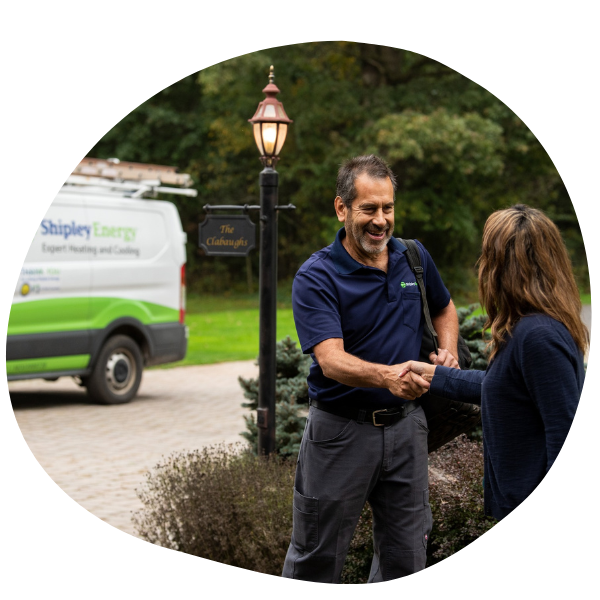 YOUR OLD EQUIPMENT IS COSTING YOU
How Old Is Your Home's Heating & Cooling Equipment?
If your home's heating & cooling system is pushing 10 years old, it's reaching the end of its life expectancy. Don't be left in the cold winter or hot summer during an unexpected breakdown!
With a new system, you'll enjoy…
Lower Energy Bills: A new system runs more efficiently, saving you money each month
Increased Comfort: Your home will heat and cool more evenly, increasing your comfort at home
Affordable Maintance: With an older system the cost of a repair can be over half the cost of a replacement. Cut down on the cost of maintenance with an updated system.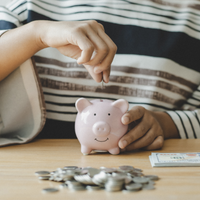 Claim Your $1,200 Off
Fill out the form on this page to get up to $1,200 off your new heating & cooling system. Our experts will reach out to discuss the best solution for your home.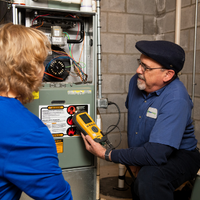 Technicians Arrive
Our team will visit your home to properly and efficiently install your new heating & cooling systems.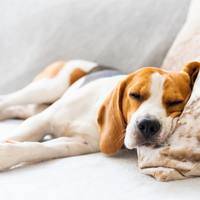 Enjoy Your Comfortable Home
After your new system is installed, enjoy your comfortably heating & cooled home, and monthly cost savings.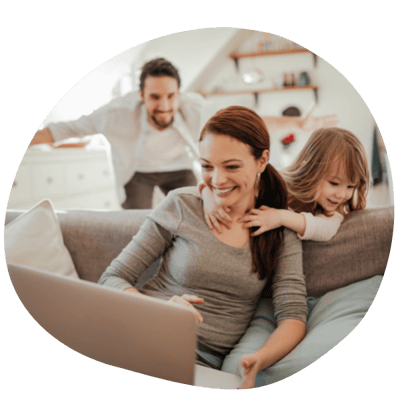 We know a comfortable home is essential for your family.
That's why we've proudly serviced homes in our community for over 90 years.
"We decided to go ahead and invest in a new AC unit. Mark and Angel were on time even put plastic down to protect our wood floors and rugs. They were very efficient and did excellent work. I personally think that they provided the best possible service any business could have offered."
"The HVAC technicians came in, went to work, checked everything after they installed the furnace, cleaned the area where they worked and, as always, they were very polite, efficient and nice. My husband, mother-in-law and I are so very grateful for all they did for us. I highly recommend Shipley because they are consistently very responsive, prompt and very nice to work with!"
"My service was outstanding. Of course, I would expect nothing less from wonderful service techs. The ones who did the installation of my water heater, furnace, air conditioning and iWave were very knowledgeable and professional."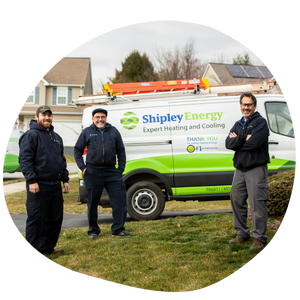 Award-Winning HVAC Team
On any day of the year, there is a team of technicians servicing and installing heating & cooling equipment in Pennsylvania and Maryland neighborhoods.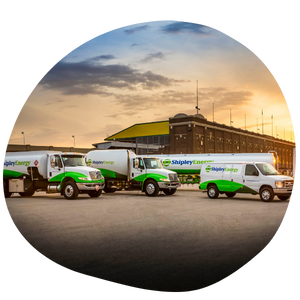 Your One-Stop-Shop
Consider us your energy one-stop-shop! You can count on Shipley Energy for your home's propane, heating oil, electricity, and natural gas supply.
Heating Equipment
SAVE $500
Save $500 on a new furnace or heat pump.
---
89-95% Efficiency
Improved airflow
Quieter equipment
Reduce your energy costs
0% financing for 18 months
Most popular
Heating & Cooling
SAVE $1,200
Save $1200 on a new A/C unit and furnace or heat pump.
---
More efficient equipment
Better climate control
Reduce your energy costs
Quieter equipment
0% financing for 18 months
Cooling Equipment
SAVE $500
Save $500 on a new A/C unit.
---
13-25 SEER Rating (more efficient)
Reduce your energy costs
Better climate control
Quieter system
0% financing for 18 months
FAQ
Common Questions About Installations
How long does it take?
HVAC installations can take anywhere from 4 to 10 hours and may be completed over a few days.
Will I need to be home?
It's recommended that the owner be home for the installation in case any questions arise.
Will my power be shut off?
The main breaker to your home will be shut off during the installation process.
How often should my new equipment be serviced?
To maintain proper efficiency, it's recommended that new equipment be serviced every year.
What goes into an HVAC Installation?
There's a lot that goes into an HVAC installation, so having a lot of questions is understandable. We address all of the questions you may have in our blog. Read it here: https://www.shipleyenergy.com/resources/hvac/what-goes-into-an-hvac-installation/